Attention Ladies: Are You Feeling Lost, Frustrated or Stuck in Your Life?
Make A Plan for Your Paycheck = The Door to Prosperity Program
I've created a the Make A Plan for Your Paycheck = The Door to Prosperity money program to help people who are already making good money, stop struggling so they can find extra money at the end of each month. So they can spend it on the things they really want to spend it on and reach their financial goals faster.
Do you make good money, yet still seems to struggle with money or your money just disappears by the end of the month and you're not really sure where it all went?
You say things like: "darn it I forgot to pay...", "Can we wait until next week, I'll have the money then?" "Where did all my money go?" "Darn it we never seem to get ahead!", "I guess I'll have to put this on credit", "I just can't afford this now", "darn it, I really need a raise! Everything is so expensive"
In this money program, which is a six-week, 1:1 coaching program, we will:
Learn where you're spending your money, so you can make conscious choices about how you spend your money.

Change money habits so that your money can grow more quickly.
Make new informed decisions around what's important, so that you're spending on the things you value most.
Find ways to pay less for the same services.
Put systems in place so payments are easy so you don't have to worry about it and it gets your money to work for you.
Because it's a new program, I'm offering it for a low price in exchange for feedback and testimonial, so it's a great opportunity to receive a customized experience and a lot of support, tailored to your specific needs.
If you want to find out more about the Make A Plan for Your Paycheck = The Door to Prosperity Money Program book a Free call: Money 4 FUN
Do any of these statements describe your Life?
This Special Report will help you if any of these sound familiar:
Do you feel lost, stuck or frustrated with your life?
Have you gone through a

transition

like retiring or becoming an empty nester and you feel like somethings missing in you Life?
There's got to be more to life, you're just not sure what it is you're looking for!
You have a Dream, you're just not sure you can make it happen or you don't know where to start.
You need to make a change, you just don't know what that change is.
You're not alone! We've helped Women like you to find that missing element in their life, and start to create a more joyful fulfilling life, with the simple strategies revealed in this Free My Best Life Success Path Report!
Submit your name in the form below and you'll receive this Special Report ... PLUS some more surprises to help you quickly get started in your journey to creating Your Best Life.
More About Your Coach
Your Coach Tabitha
Tabitha Moore is the Life and Mindset Coach here at Your Best Life, Amplified Coaching & Consulting. She loves helping Women find their passion for life. To explore the things they love to do and how to make them a part of everyday life.
What would your life look life if it was the life of your dreams?
What do you love to do?
What brings you the most Joy?
Let's explore these questions together. So you can live the life of your Dreams.
Coaching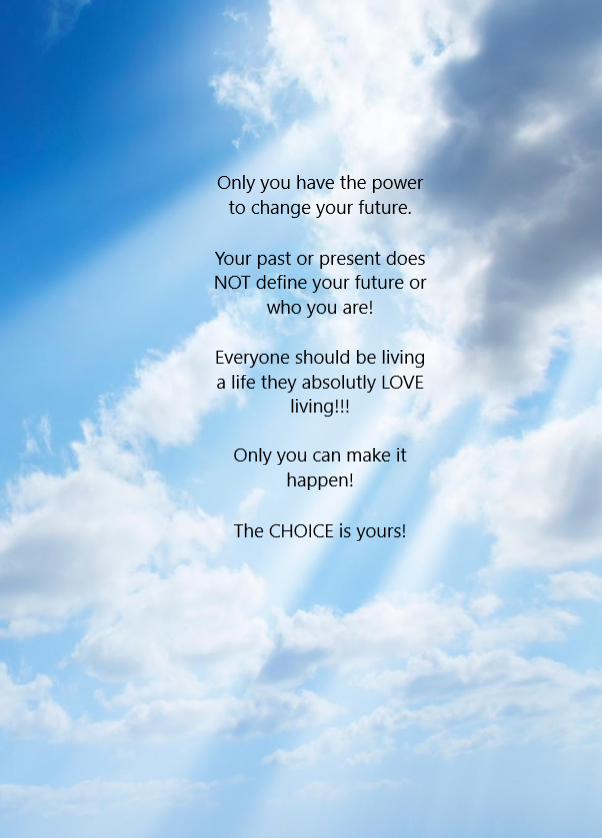 DreamBuilder Program- Designing and Achieving Your Dreams
A proven, reliable and repeatable system to create Your Best Life!
Do you feel stuck or frustrated with your life? Do you want to know what's next or what's missing?
You may not realize it, but regardless of any circumstances or situations you're currently facing, you have the power! Yes, YOU, to create Your Best Life! A life you absolutely love living!
The Design and Achieve Dreams Program has helped people transform their lives in ways they never imagined possible! Writing that book. Traveling to places they thought they would only dream of going. Buying that house or cottage. Going on adventures like skydiving, white water rafting... Creating closer more loving connected relationships with their loved ones. Finding their soulmate. Becoming healthier, the best shape they've ever been in their entire life and much becoming happier... Starting the business they always dreamed of having.
Through the DreamBuilder program You gain clarity about what you want your life to look like and confidence in yourself giving You the ability to break through your limiting beliefs to create a richer more fulfilling life, filled with joy and fun and all the things You love doing.
If you want to create the life you've only dreamed of, Your Best Life! Click the button above and schedule your Free appointment now!
The DreamBuilder Program Includes
12-Week, one-to-one coaching sessions (online Zoom or Skype or... or phone)
Support before the coaching session: ensures that we make the most of every minute we spend together; maximizing your investment and the results you create.
Post Session Recap System: helps to integrate the coaching into your daily life.
Journaling and Just in Time coaching via our TCC Client Log: keeps the coaching going via email in between coaching sessions
Coaching Sessions are recorded so you can re-listen and gain even further value from the details of the session.
16 Audio and Workbook Lessons (digital)
15 Meditations (digital)
16 Review Sheets of Lessons (digital)
Core Values Worksheet (digital)